2021 Pan-Pacific University League Alliance Conference National Taiwan Ocean University joins as its newest member
The annual Pan-Pacific University League Alliance Conference meeting was held on October 22nd 2021 at the Lakeshore Hotel, organized by the National Dong Hwa University (NDHU). President Han-Chieh Chao said that it was rare in recent years for a meeting to be attended by all of the Presidents of the Alliance Universities, with the reason being to welcome the new Alliance member, the National Taiwan Ocean University (NTOU). President Hsu Tai-Wen from the NTOU said that by joining the Alliance they can be part of a larger team and each member can bring their own areas of individual expertise to help develop new projects for the benefit of all. President Hsu then presented gifts of health care products which NTOU developed to the Alliance's Presidents.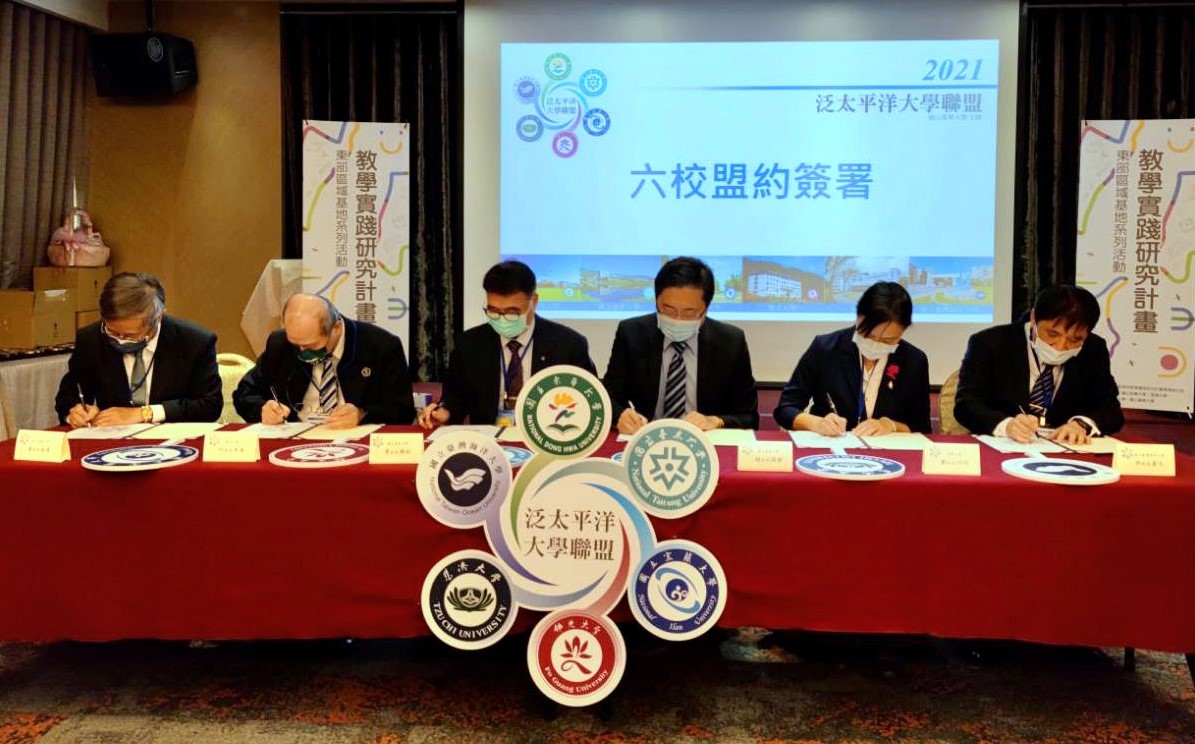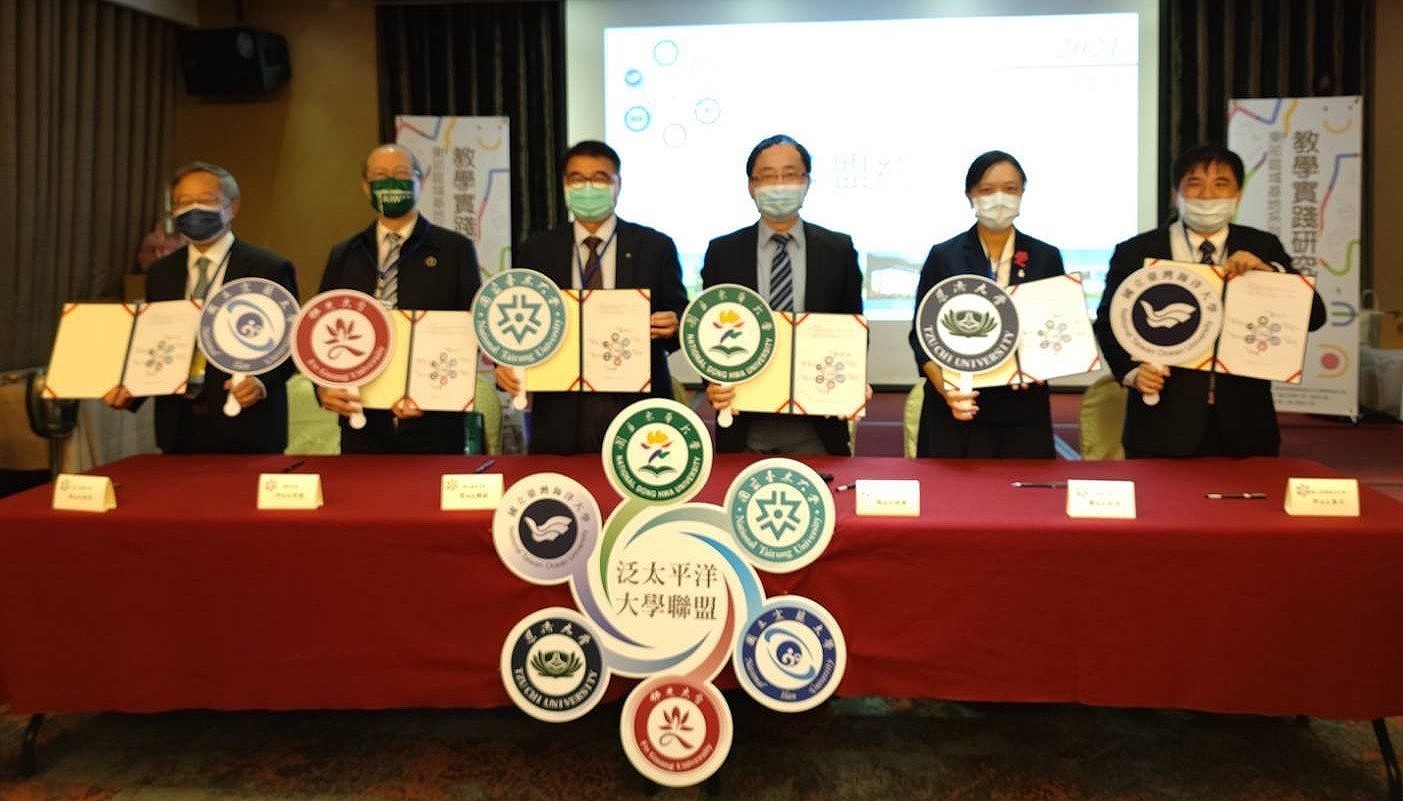 The Pan-Pacific University League Alliance was established on November 22nd 2014, by the National Ilan University, Fo Guang University, NDHU, Tzu Chi University and the National Taitung University. The Alliance was first proposed by Fo Guang University former President Yang Chaur Shin; he stated that based on the mission of tertiary education and responsibilities, the educational resources of the East coast of Taiwan should be integrated to achieve exponential results.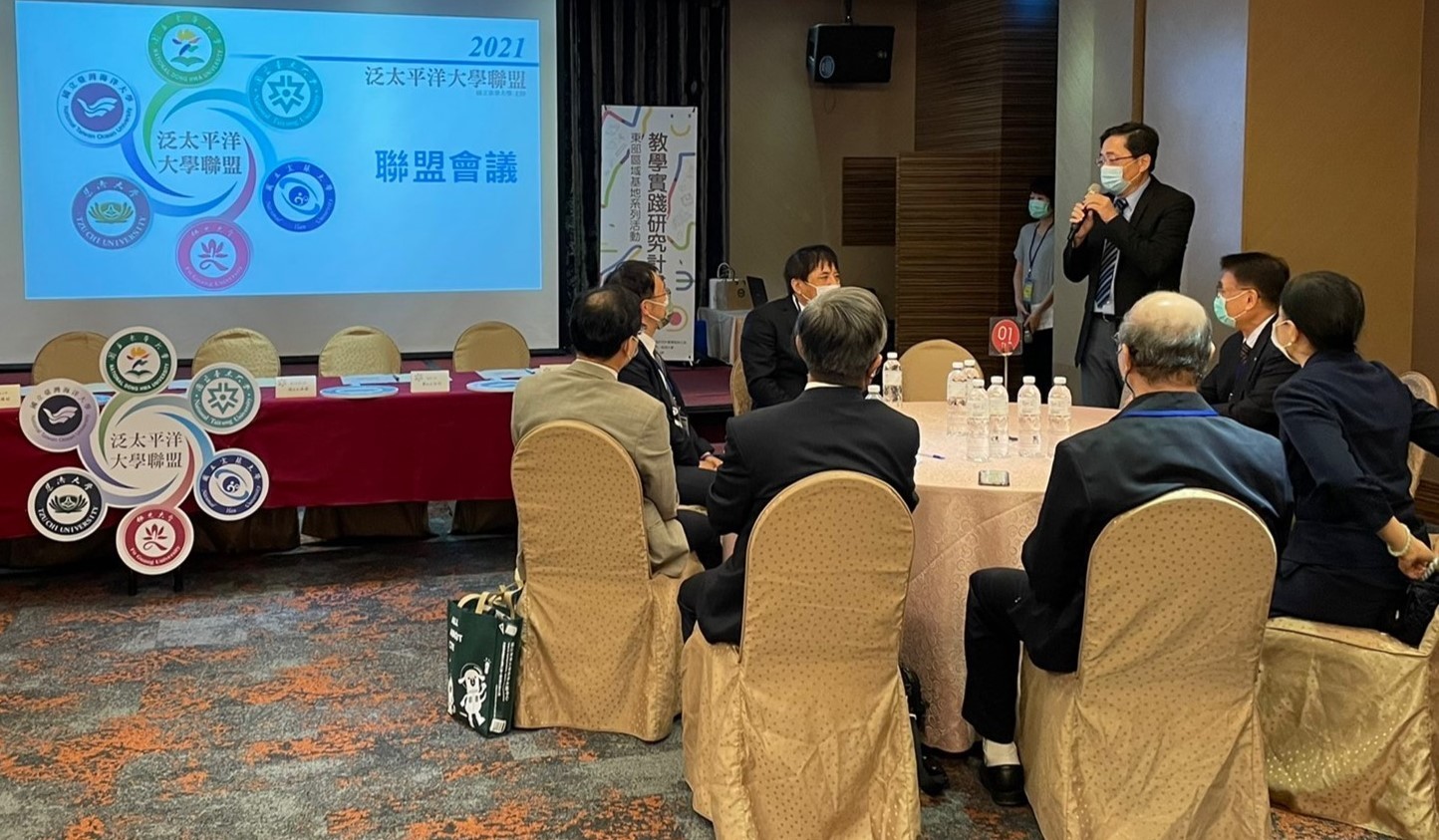 Since the establishment of the Alliance, the Universities have taken the opportunity to expand their discussions and cooperation. Since 2017 the following cooperation projects have been implemented; Joint Overseas Recruitment, International Exchange Program (Students and Professors), Exchange of Materials, Courses, Services and Tutoring Resources, and Research and Development Promotion Platforms. Additional projects include the Sprout Project (a 5-year program to expand and improve Educational quality) and the Instructional Excellence Project. The sustained practices of information exchange and cooperation have enabled these projects to develop and prosper.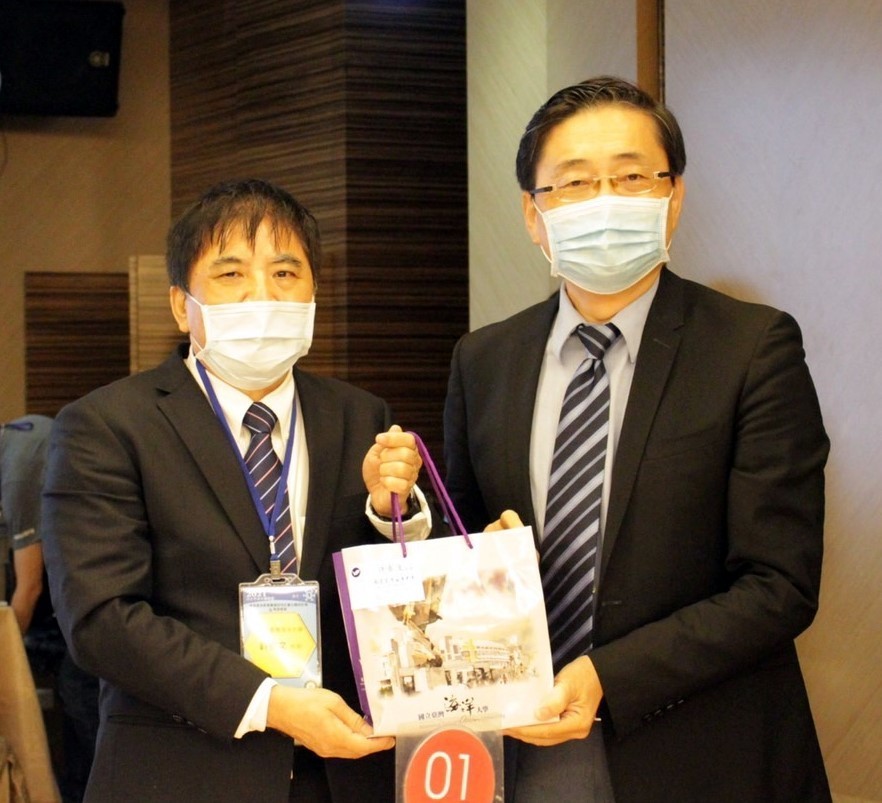 The Presidents of the six Universities signed the new Pan Pacific University League Alliance Agreement and added the NTOU University badge into the Alliance emblem. President Chao stated that there is a lot of room to expand for the Alliance in the future, with universities from around the Pacific rim being within the Alliance's scope of cooperation and welcome to join. New Zealand was identified as a country of particular interest for the Alliance.